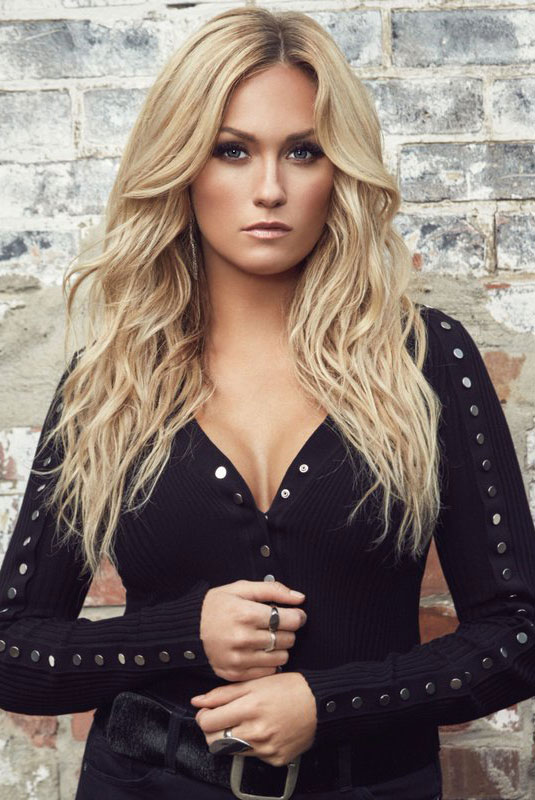 Saturday July 6
5:30 pm - 6:30 pm
Today, the frontiers between musical genres are more porous than ever before. Look no further than a talented young lady named Meghan Patrick for proof.
Raised in a family surrounded by music in Bowmanville, Ontario certainly encouraged her natural inclinations. "It's just kind of a thing where music in general has been the driving force behind almost every decision I've made in my life," she says.
Patrick started taking singing lessons when she was 12 and learned to play the guitar and banjo to facilitate composing both the melody and lyrics for her songs. "I wanted to be self-sufficient as a creative artist, she says. "I quickly got into Neil Young, the Allman Brothers, Bonnie Raitt, Merle Haggard and Emmylou Harris. And a big influence on me vocally is Aretha Franklin." Patrick attended McGill University where she studied jazz, opera and classical singing.
With such a varied background and set of influences any and all musical doors were wide open to her. Patrick was a member of the Toronto-based roots/bluegrass quartet, The Stone Sparrows. Then, after winning a country radio station Star Search competition in 2013, she decided to go solo as a country and western performer. "I love traditional country music," she says. "It's my passion and my goal has been to bring a little more of that traditional sound into the mainstream country market."
As a song writer, Patrick has deliberately avoided the pop aspects of contemporary country. Instead, emulating legendary hit maker Harlan Howard who defined a great country song as "three chords and the truth," she crafts real-life stories about the highs and lows of relationships and up-beat country rockers. Hardly surprising to anyone who ventures beyond Patrick's girl-next-door good looks to find someone who loves trucks, fishing, hunting, riding horses and a shot of fine whiskey.
Since signing with Warner Music Canada in 2015 and moving to Nashville, Tennessee, Patrick has vaulted into the ranks of Canadian country music stardom. Her opening opus, Grace and Grit (2016) sprouted 4 Top 20 singles and reached #26 on Canada's country charts. Amidst comparison's to Emmylou Harris, Tanya Tucker and Shania Twain, her second outing, Country Made Me Do It (2018) debuted at #2 on the Soundscan Country Album Chart and Top 10 on the Top Country Chart. Patrick has been a standout at the Country Music Association of Ontario awards with numerous wins and nominations. She was picked as the Female Artist of the Year at the Canadian Country Music Awards in both 2017 and 2018. Patrick has shared stages with Dwight Yoakam, Lady Antebellum, Keith Urban and Martina McBride.
In 2016, she was part of an advertising campaign for clothier Roots Canada. The following year, Patrick joined Tom Cochrane on the 25th anniversary tour for his album Mad Mad World.
"I have to feel connected to the music, especially when I am playing live," she says. "the emotions I write about are real and audiences know when you are being true to yourself. Performing my own music and forming a bond with my audience is what I do this for. And, that's the most enjoyable thing in the world." www.meghanpatrickmusic.com
Ken Wright