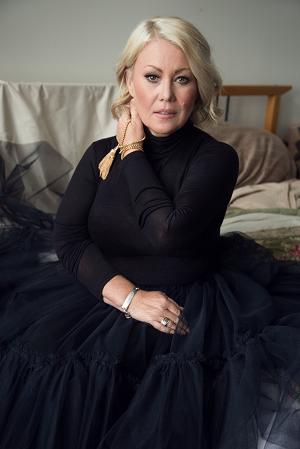 Sunday July 7
8:15 pm - 9:30 pm
Singer, songwriter, producer, talk and award show hostess, public speaker, best-selling author, actress and philanthropist, it is difficult to name another Canadian-born celebrity who has ventured into so many disciplines with the passion, soul-baring honesty and candid wit of Jann Arden.
Her 14 albums, most certified gold or platinum, have earned 8 Juno Awards and charted 19 Top10 singles. A member of Canada's Walk of Fame, Canadian Association of Broadcaster's Hall of Fame, holder of SOCAN's National Achievement Award and recipient of the Order of Canada represent just the tip of Arden's iceberg of accolades.
On reflection, Arden often finds her success to be surreal. "Everyone was so surprised by what started happening to a chubby, homely girl from the Prairies," she confides. "How is this even happening to me right now? It still feels a little like that."
Jann Arden Anne Richards was born in Calgary, Alberta but grew up in the nearby rural community of Springbank. When life around the Richards' home had its tense moments, she would head for the basement to listen to John Denver, ABBA and The Carpenters on the record player.
Well known for her poignant, introspective lyrics and wry, self-deprecating comedy, Arden began writing songs when she was 11 and recorded her first single at 17. "Humour and seriousness are so interlocked," she says. "That's the way life is. One second you're up and the next second you're down." Yet, these two essential facets of Arden never meet face to face in her compositions. "There's never been humour in my songs, ever. I don't let it go there," she says. "I don't write funny songs. I don't write trite songs."
During her 20s, Arden was a "train-wreck of a person," busking on the streets of Vancouver, Calgary and Edmonton, fronting bands with names like Factor 4 and Hip Hugger in rough neck bars and living a life style that leaned on alcohol and promiscuity.
Things turned positive for Arden with her debut album, Time for Mercy (1993) and the hit single, I Would Die for You that established her as a serious artist in Canada. A huge sophomore effort, Living Under June produced 6 Top 10 hits in Canada including, Could I Be Your Girl and Insensitive, her most successful international song to date (It spent 40 weeks on the US charts). Both a fan and critic favourite, Arden has continued to create high calibre albums with Universal Music Group her recording base for the past 26 years.
Mention must be made of Arden's hilarious appearances on CBC's Rick Mercer Report. Her 6-episode sitcom, Jann aired on CTV this past spring.
Jann Arden is a true Canadian original and a multi-talented individual. If her songs don't bring a tear to your eye, her disarming banter in between certainly will.
"I don't try to be on the radio anymore, I don't try to cater to anything," says Arden. "For me, as an artist, what I realize now is that my uniqueness is what has propelled me forward all these years. I'm stumbling along trying to do the best I can, but God, I just have to be me." www.jannarden.com
Ken Wright