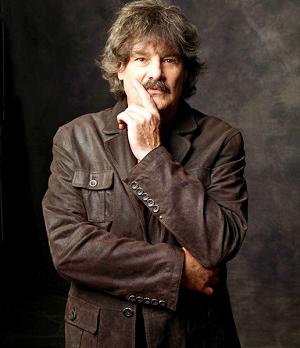 Sunday July 7
10:00 pm - 11:30 pm
For a kid like Burton Cummings growing up in the prairie city of Winnipeg, Manitoba during the 1950s, playing hockey and foot ball with friends was more fun than the piano lessons arranged by his mother. But, Cummings quickly learned that with four basic chords, he could play most of the songs on the radio. "From that point on, she couldn't drag me away from it," he recalls. "All of a sudden, I became a big hero because I could play Bumble Boogie."
Cummings' formal singing lessons consisted of a starring role in a high school production of HMS Pinafore and a stint in the church choir. By 14, he was in a band called The Deverons. But, seeing brighter prospects elsewhere, in January 1966, age 19, jumped at the chance to join Chad Allan and the Expressions. When Allan left, Cummings assumed duties as lead vocalist and, with guitarist Randy Bachman, song writer. The group adopted a new name from promotional copies of the Expressions' hit song Shakin' All Over, credited to "Guess Who?" as a marketing stunt.
For the next decade, The Guess Who rode the jet stream charting an unprecedented string of generation-defining songs including These Eyes, Laughing, No Time and American Woman. They were the first Canadian rock band to reach #1 on the Billboard charts and the first to sell over 1 million copies of an album in the USA. Rolling Stone magazine praised them as "one of rock's most consistently fascinating maverick bands, with a succession of meritorious songs that has few equals."
A solo artist from 1976, Cummings' momentum never flagged penning songs like Break It to Them Gently, Fine State of Affairs, I'm Scared and I Will Play a Rhapsody destined to become chart classics. Among his 10 solo albums, Dream of a Child released in 1978, was the first quadruple platinum album by a Canadian artist.
Through the 1980s and 1990s, he toured as a member of Ringo Starr's All Starr Band and with his own backing group, then delighted audiences with his more intimate Up Close and Alone tour, just Cummings and his piano. He acted in the Canadian independent movie Melanie receiving a Genie Award for his contribution to its score. Sometimes, Cummings simply retreated from the spotlight to do sessions work.
The Guess Who have reunited on rare occasions, their 2000 tour being one of Canada's top-grossing ever. Cummings and Bachman have also collaborated on 3 albums. In 2008, Cummings release Above the Ground an album of original songs. Massey Hall (2012) was his first live solo album.
As a two-time member of the Canadian Music Hall of Fame, Canadian Songwriters Hall of Fame, Canadian Walk of Fame, multiple Juno Award winner, recipient of the Order of Canada, the Governor-General's Performance Arts Award and several Broadcast Music Industry awards for over 1 million air plays of his songs, Cummings has created an uneclipsed body of work, selling more than 20 million records during a career that now spans five decades.
"Every year that goes by the songs become more special and the lives of the people in the audience change," he says. "So when I come back every year and sing those songs, it's like a time machine for people. We try to send everybody home happy. So they are going to hear the songs they came to hear." One of the great voices of the genre, Burton Cummings has his own way to rock. www.burtoncummings.com
Ken Wright