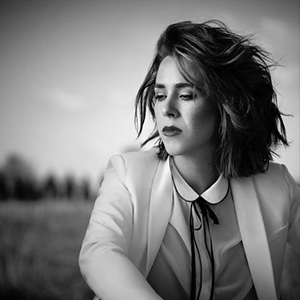 Great music, like all great art, owes its existence to suffering. No one knows that better than Serena Ryder.
At the 2014 Juno Awards, she claimed its two most personally gratifying honours, Artist and Songwriter of the Year. It was a truly triumphant moment for Ryder who had out fought a four-year bout with clinical depression to reach that crescendo in her young career.
"I was putting too much weight on myself," she explains of her confusion,"trying to articulate what I 'd been through in life and what I'd gone through and find some sort of answers about what we're doing and why we're here instead of just having fun and enjoying music."
Ryder was a child of 8 when she began singing in legion halls and motels in Millbrook, Ontario. Her fledgling efforts at composition took on a wider dimension when her father gave the 13-year-old a guitar. "When I got my guitar, a whole world opened up to me," exclaims Ryder. "I realized I could put the poetry I was writing to song and bring two separate things together."
Enrolled in the Integrated Arts Program at the Peterborough Collegiate and Vocational Institute, she worked at a Cajun restaurant and played solo gigs to support herself. Three independent releases featuring Ryder's unforgettable 3-octave, mountain-high voice demanded the attention of industry heavy weights.
Her major-label debut, Unlikely Emergency appeared in 2004. If Your Memory Serves You Well, a dozen covers of iconic Canadian songs, swam in its wake in 2006. The arc of Ryder's star continued its ascendency when she won her first Juno in 2008 for Best New Artist of the Year. Released in the same calendar year, Is It O.K. snared the 2009 Juno for Adult Alternative Album of the Year. From that album, her single A Little Bit of Red captured the 2010 Juno for Video of the Year.
Ryder was unprepared for fame's increasing attention. Overwhelmed, it triggering a stormy mind set of anxiety and doubt alleviated in time by antidepressants, therapy, family support and a new romance.
Rarely short of ideas for a song, Ryder poured out 60 of them in a catharsis of creativity. "I have papers and matchbooks and gum wrappers with lyrics on them all over the place," she relates. "It's kind of like a treasure hunt for me."
Ironically, little of the material made it onto Harmony, her monumental, platinum-selling CD that won the 2013 Juno Award for Adult Alternative Album of the Year. Its buoyant hit single Stompa, soared triple platinum. The zenith of her journey of self discovery, the recording finally made Ryder let go of her imposed stereotype of who she aught to be.
Rather, the album speaks of the wisdom of a looser, more relaxed approach. "I was in the moment," says Ryder of recording Harmony. "For the first time in my life, I wasn't trying to be someone. I needed to enjoy who I was and this record is all about joy." She is currently putting the finishing touches on a brand new album, Utopia.
Serena Ryder has her groove back and she's eager to share it. Just "Clappa your hands, stompa your feet."

www.serenaryder.com
Ken Wright