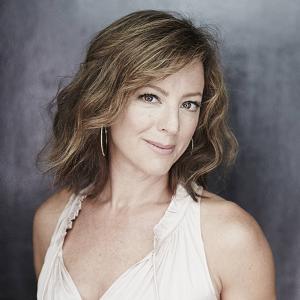 Sarah McLachlan is known the world over for the sonorous eloquence of her hauntingly evocative voice. Over a recording career that now spans 30 years, her musical accolades include 3 Grammys, 10 Junos, a Billboard Music Award, membership in the Canadian Music Hall of Fame (2017) and sales in excess of 40 million albums. The recipient of the Governor General's Performing Arts Award for Lifetime Achievement (2015), McLachlan is an Officer of the Order of Canada (1999) and the Order of British Columbia (2001), the holder of honorary degrees as well as distinctions for her many humanitarian works. She was honored with a place on Canada's Walk of Fame in 2012.
That success belies McLachlan's strict upbringing in Halifax, Nova Scotia. An awkward late bloomer, her childhood was marked by insecurity and loneliness. "I don't know what I would have done without music in my life when I was growing up," she confides. "I was unpopular and picked on, but for me, music was my refuge and solace - the one thing I knew I was good at; it fed me and kept me going."
Encouraged by her adoptive parents, McLachlan took formal lessons in voice, classical piano and guitar. While still a student fronting a rock band called The October Game, she signed a recording contract with the independent Nettwerk label. At the insistence of her parents, McLachlan finished high school and a year of college before moving to Vancouver to take up the offer. She was 19 and had yet to write a song.
Touch (1988), McLachlan's debut album, established her credentials, Solace (1991) was an instant hit in Canada and Fumbling Towards Ecstasy (1993) was her international breakthrough. Surfacing, Afterglow, Wintersong, Laws of Illusion, Shine On and Wonderland complete the current list of her platinum or multi-platinum-selling studio output.
As a song writer, McLachlan is disinclined to gravitate to the trite or formulaic. Often personal, introspective songs like Sweet Surrender, I Love You, Hold On, Possession and I Will Remember You stand as bittersweet paeans to love lost. McLachlan was once asked if she revealed to much of herself in her lyrics. "Sure I do," she replied. "But at the same time I have to do what feels pure and honest to me when I'm writing and I can't hold anything back. I've lived always very instinctively, especially in writing, in my music and I need to follow that; it's served me very well so far."
McLachlan is justifiably famous as the founding spirit behind Lilith Fair (Girlapalooza as she likes to call it.), the all-female summer festival that, during a three-year run from 1997 to 1999, drew 2 million fans and raised over $7 million for women's charitable causes.
In 2003, she founded the Sarah McLachlan Music Outreach Program to provide free music education classes to at-risk and under-served inner city youths. McLachlan's single, One Dream, became the official theme song of the 2010 Vancouver Winter Olympic Games.
After 3 decades, McLachlan still finds total fulfilment on the stage. "I really love singing live, playing with other musicians," she says. "I love the energy that is shared - that's the place where I feel like I'm part of something bigger than myself. It's like church for me."
Ken Wright