ALL PASSES FOR YOUR 2019 THUNDER BAY BLUES FESTIVAL ARE NOW SOLD-OUT.
THANK YOU FOR YOUR INCREDIBLE SUPPORT!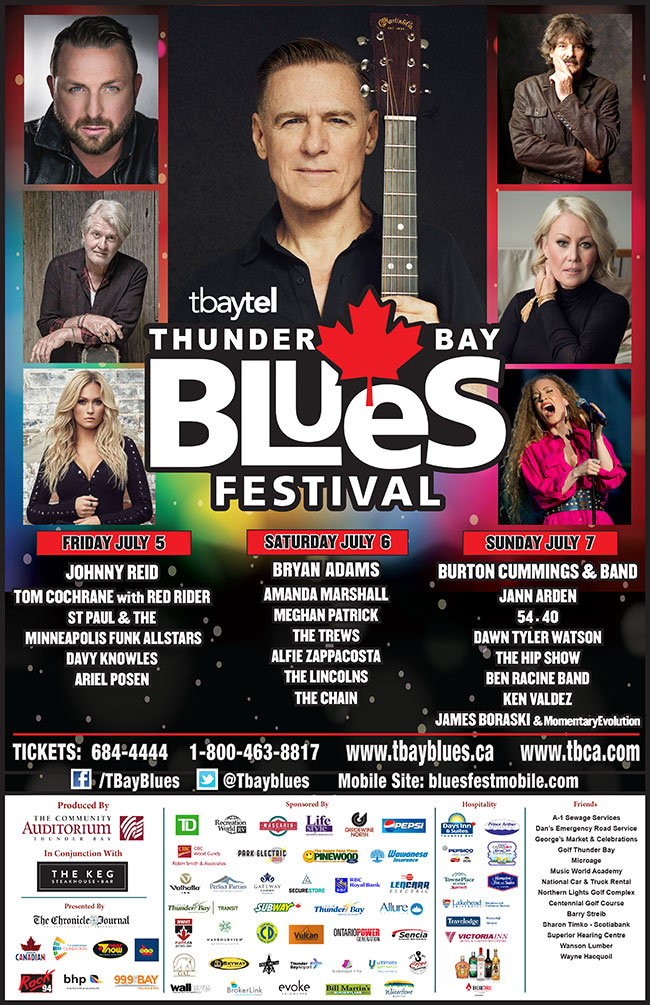 Print
The Magic of The Guitar
Sears Roebuck & Company – Midwife to the Blues
Ah, the legendary romance of the blues, the forlorn troubadour wandering the back roads of the Mississippi Delta, heart filled with longing and regret, singing plaintively of unrequited love and close encounters with the devil. True, as far as it goes.

But, that iconic imagery ignores the harsh realities of the times and gives scant credit to the resolve of talented individuals forced to adapt to the institutionalized insults of Jim Crow laws and segregation they could neither change nor control. Not to mention the ever-pressing necessity of earning a living.

Options were limited. For many, the life of an itinerant musician, difficult as it was, trumped the drudgery, backbreaking toil and appalling living conditions of cotton fields, levee camps and railway gangs. It came with a bit of prestige, the money was better and the occasional free drink made for alluring perks.

It was tough out there. Showmanship, a good voice and entrepreneurial know how were all essential assets but they would only take you so far.

What was needed was an instrument to enhance the performance. Fiddles and tambourines didn't cut it. Neither did the banjo, all too reminiscent of its African slavery heritage. It had to be inexpensive, portable and melodic. It had to have the loud, edgy rhythmic drive to fill a juke joint dance floor and the plaintive sensitivity to coax a coin out of the pocket of a passing pedestrian... (Continued...)

Previous Festivals

There have been many incredible perfomances at past Thunder Bay Blues Festivals! With amazing performances and plenty of activities for the whole family, it has always been an event not to be forgotten! Check out our photo galleries and caricatures:




Merchandise




Purchase your own Thunder Bay Blues Festival wearables. Mallon's Corporate Impressions supplies you with shirts, caps, and more...
Contact Mallon's


Visit us on Facebook and Twitter!




In Partnership With